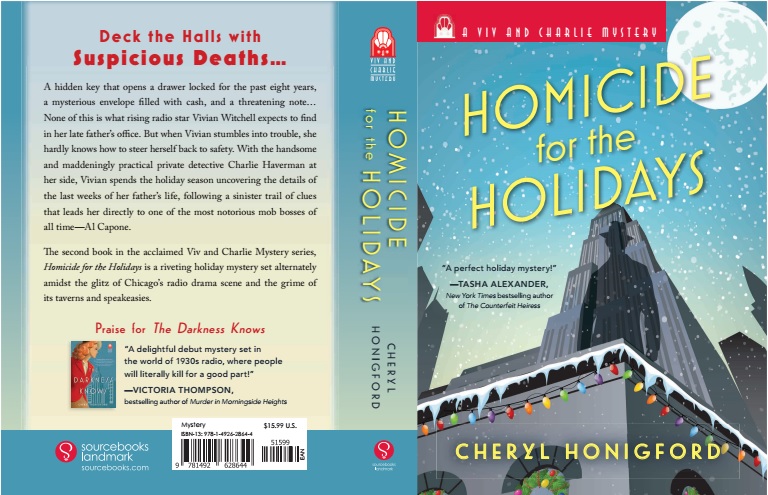 She's so pretty (and available for pre-order)!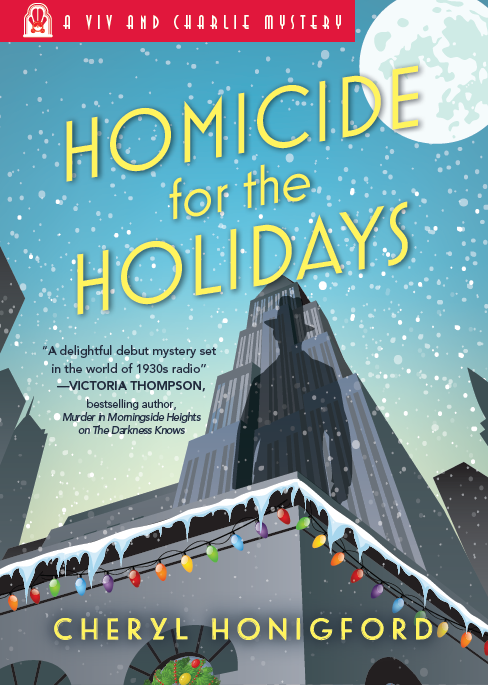 So here it is – the cover for Book #2 in the Viv and Charlie Mystery Series, HOMICIDE FOR THE HOLIDAYS! As you can see, the Sourcebooks marketing/art department has gone for more of a cozy mystery feel and really played up the Christmas setting of the book. A lot of reader comments that Sourcebooks and I have gotten about THE DARKNESS KNOWS have been along the lines of "cozy" and "fun" (which is exactly what I intended it to be!), so Sourcebooks wanted the cover of the second book to reflect that feedback a little more.
Before you ask, no, I don't have any input on the cover. 🙂 I saw it myself for the first time last week, but I do get to tell them whether I like it or not. (I do.) What do you guys think?
The actual physical ARCs (advanced reader copies) of HOMICIDE FOR THE HOLIDAYS should be available in the next 2-3 weeks for review purposes.
Here's the link to the book on Goodreads so you can mark it as to-be-read (if that's your inclination).
It's also available on Amazon for pre-order.