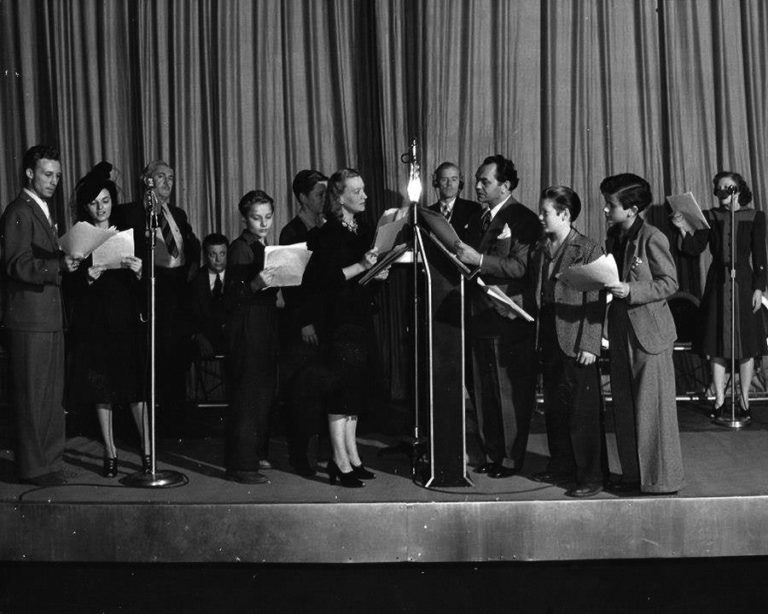 Today I'm sharing another old radio show that influenced my fictional detective serial "The Darkness Knows". This is Big Town starring Edward G. Robinson ("See?") and Claire Trevor. Robinson plays Steve Wilson, the crusading editor of the Illustrated Press. Trevor plays his sidekick who also happens to be the society editor of the paper. This episode is from 1937 right about the time Vivian was breaking into the radio biz.
Edward G. Robinson is probably one of the stars of the golden age of Hollywood that you recognize (even if you aren't a fan) due to his reputation for playing gangsters and his distinctive tough guy way of speaking. He's also parodied in a that Merrie Melodies cartoon that I've featured before on the blog called "Hollywood Steps Out" from 1941.
And as an added bonus I'm including this episode of Suspense called "The Man who Wanted to be Edward G. Robinson" from 1946. If you think the whole pop culture meta thing is a recent invention… you have to listen to this. It's about a henpecked husband who meets the real Edward G. Robinson and wants him to help him kill his wife because he believes he is exactly like the heartless gangsters he plays on the screen.