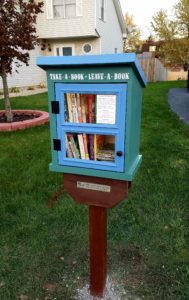 It took much longer than anticipated to get this little guy up and running, but our little free library is now open for business! Too bad that the weather has turned colder, and we no longer have the kind of foot traffic past our house that we do in the warmer months. Still, it's adorable, isn't it? I saw a girl from down the street stop on her way to the bus and pick out a book yesterday morning. That made my day.
It even has motion-activated lights inside so people can browse at night.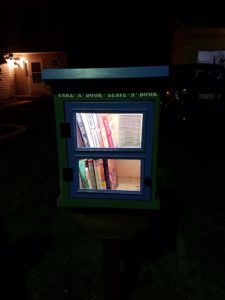 Kate is beyond thrilled. She made invitations (with her dad's help) for all the kids in her class to come visit and share their books. Here she is checking it at night before bed in her jammies and winter coat.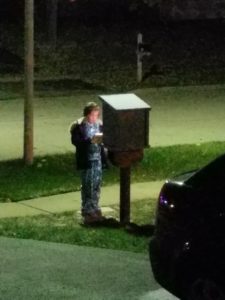 If you're inspired to put up your own check out the resources on the Little Free Library website. You can see if there are any near you on their map.