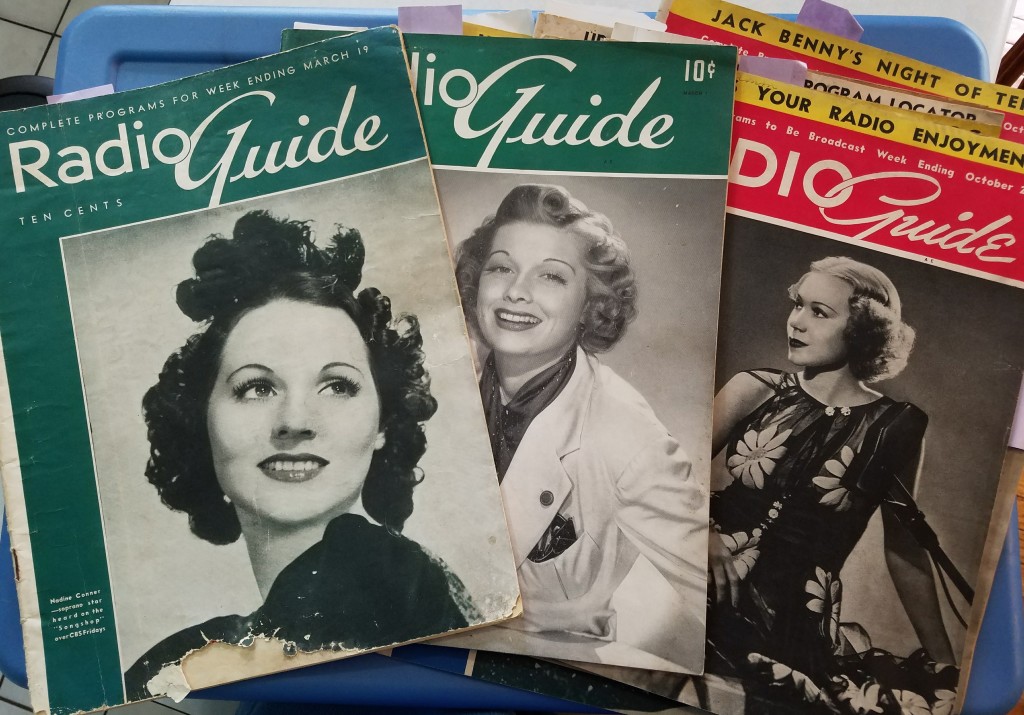 I scored a whole lot of 1938 Radio Guide magazines off of ebay about six years ago – all from the collection of one man, Henry Grimm (or so I assume, since his name is written in pencil on the front cover of most of them and yes, that's Lucille Ball on the cover of the one in the middle). I've spent hours pouring over them, and I thought I'd share a little of the real stories that inspired characters and incidents in my first book, The Darkness Knows.
First of all, there's a gossip section in every edition centered around Chicago radio called The Radio Tattler. You may recognize this as the gossip section Vivian's excited about being mentioned in at the beginning of the book. (There were also gossip sections devoted to New York and Los Angeles).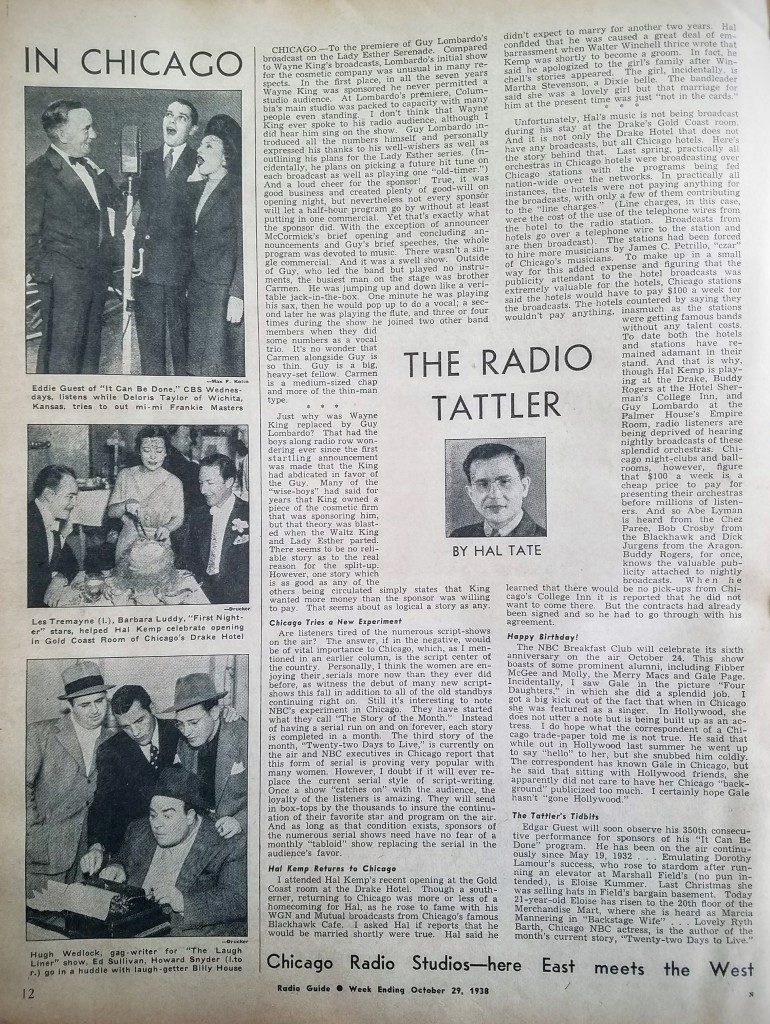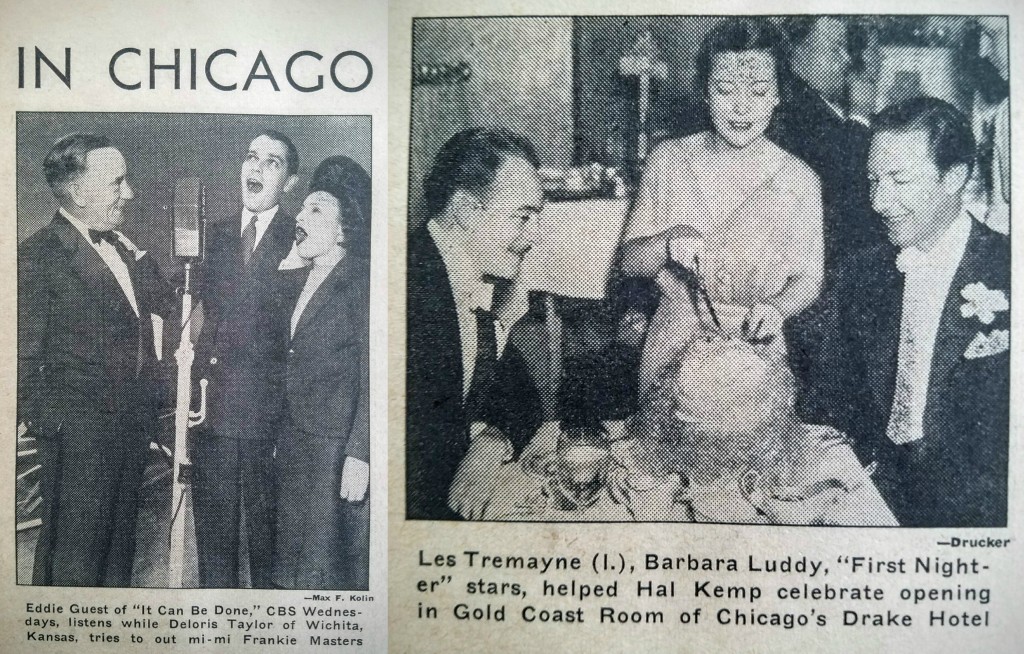 The character of Little Sammy Evans was inspired by this feature story in the March 19, 1938 edition.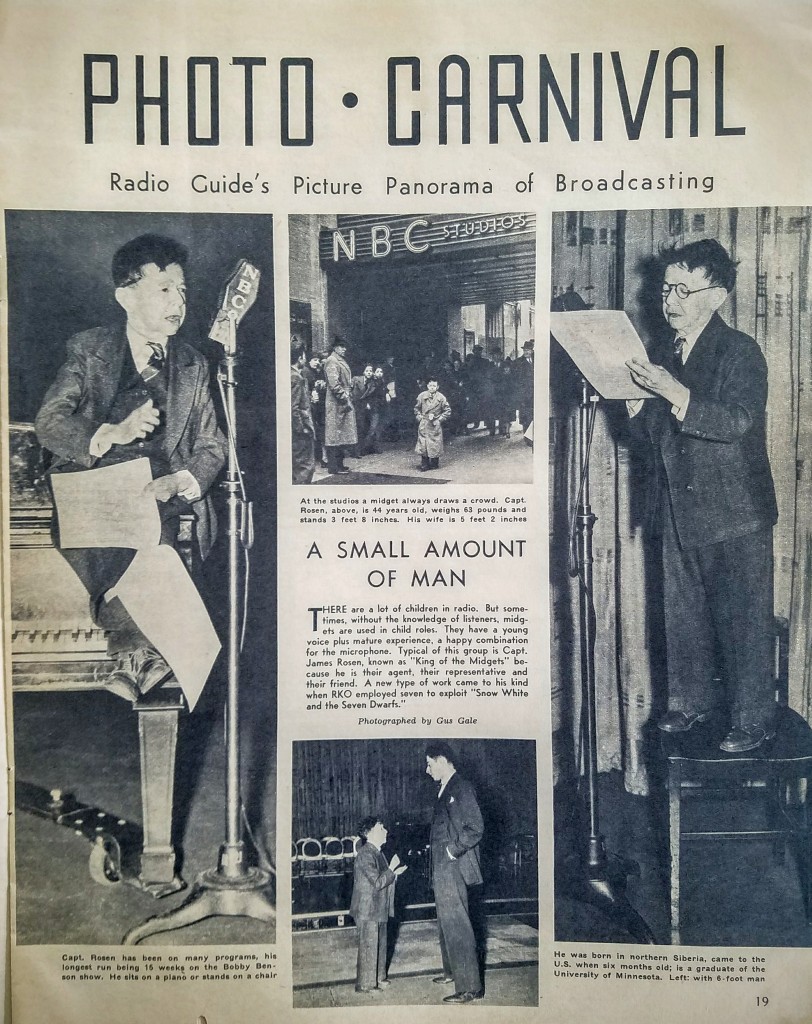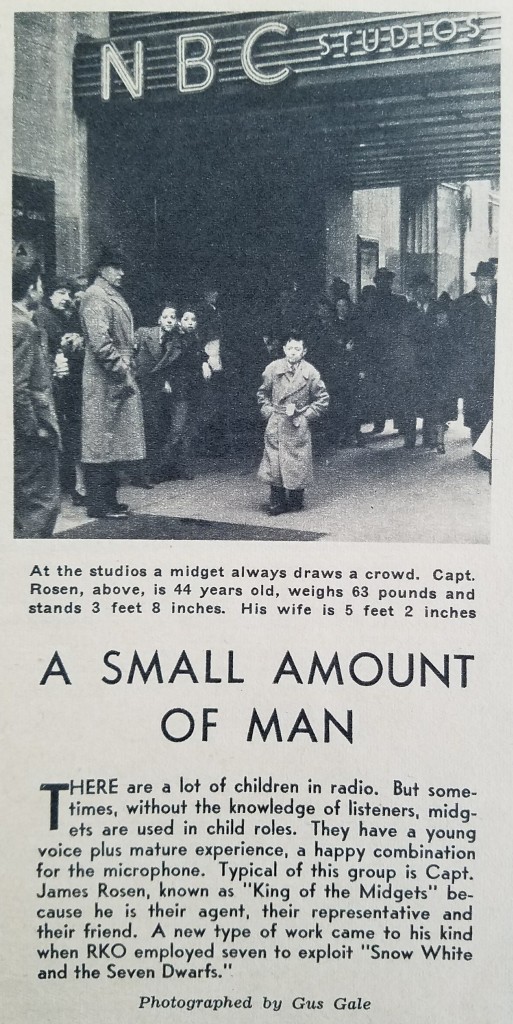 Also, Vivian mentions when talking to Charlie that there are women that specialize in crying like babies for radio programs. That came from this blurb.

And here's the actual listing for Thursday, October 27, 1938. The Darkness Knows would have been listed in the 8:00 time slot – if it had been real, that is. (I love that Henry Grimm put a check mark next to the programs that he planned to listen to – Rudy Vallee's Variety Hour at 7:00, Maxwell House Coffee's Good News of 1939 at 8:00, and the Kraft Music Hall Starring Bing Crosby at 9:00. He must have gone to bed after that. ;))