You may know that Chicago's O'Hare Airport is named for WWII flying ace Butch O'Hare who was shot down over the Pacific in 1943. What you may not know is that the only reason Butch became a pilot at all was because of his father – lawyer, crook, and known associate of Al Capone.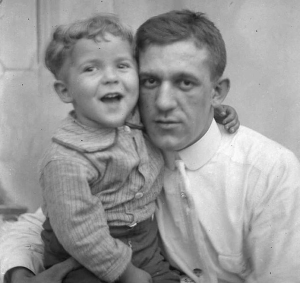 Edward (Easy Eddie) O'Hare was never the most upstanding of lawyers. He bamboozled a client's widow out of the patent to those mechanical rabbits that greyhounds chase around the racetrack.
That's how he made his fortune, and that's how he met Al Capone. Capone owned a greyhound track outside Chicago. They eventually became associates and business partners (and the greyhound track was turned into Sportsman's Park for horse racing. Conveniently, Eddie became its president).
Needless to say, the 1920s were a high time for Easy Eddie, that is until the apple of his eye, his eldest son Edward Jr (known as Butch), told Eddie that he wanted to attend the Naval Academy in Annapolis, MD and become a pilot. Eddie could deny his boy nothing. The problem was that the sitting local congressman needed to nominate Butch to attend the academy, and no congressman in his right mind would nominate the son of a known Capone associate. Not even in Chicago.
What was a father to do? Well, Eddie decided he needed to change his ways. Through a journalist intermediary, he made it clear to the Feds he would give them info on Capone's organization if they helped him get his son into the Naval Academy. He did – and they did. Butch went to the academy and eventually became a fighter pilot and hero over the Pacific, but Eddie wouldn't live long enough to witness that. Eddie was gunned down while driving his Lincoln on Ogden Avenue in November 1939. His murder remains technically unsolved, but it's pretty safe to assume that his double-crossing of The Outfit finally caught up to him.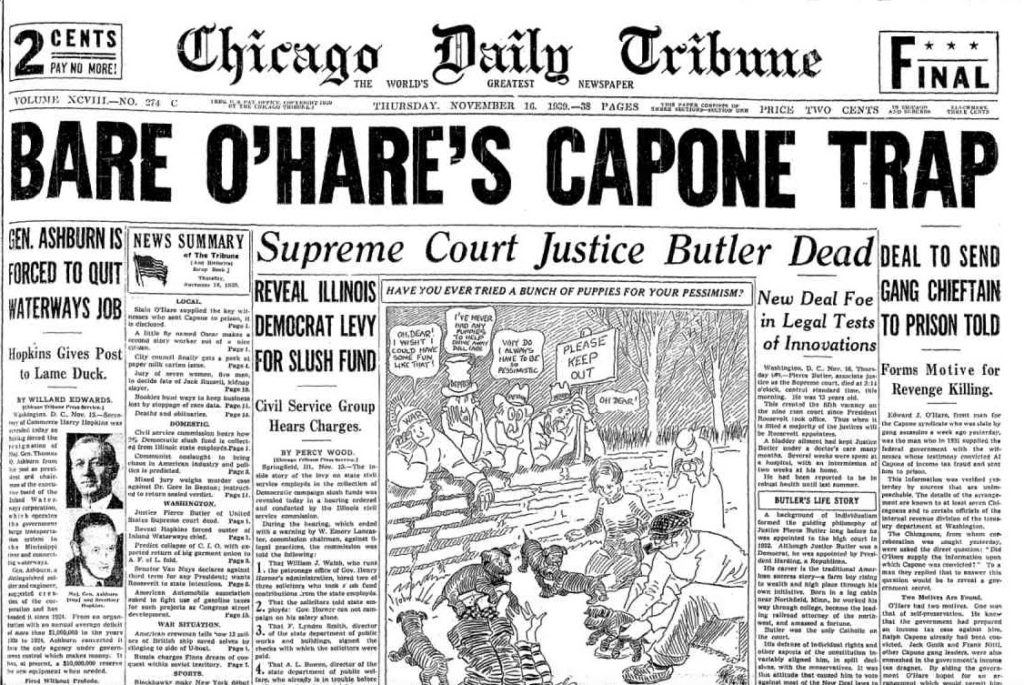 I'm telling you all of this, because it's a fascinating story, but also because Easy Eddie O'Hare was the inspiration for Viv's father, "Easy Artie" Witchell, in HOMICIDE FOR THE HOLIDAYS.