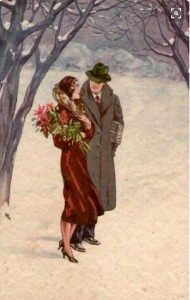 I thought I'd share a little about Book 2 in the Viv and Charlie Mystery Series, since I've been asked about it a lot recently. (It's great to hear that people are excited for #2, by the way!). DISTURB NOT THE DEAD, comes out in October 2017. It's set about two months after the events of the first book – at Christmastime 1938. Vivian stumbles upon something that flips everything she thought she knew about her beloved (and now deceased) father on its head. Expect more radio station intrigue (especially with Vivian's star on the rise) and more historic Chicago detail woven throughout. And of course, Charlie is roped in to help Vivian get to the bottom of everything.
I was just told last week that Sourcebooks is working on the cover for #2 as we speak (using the same fabulous artist that created the cover for THE DARKNESS KNOWS, Coco Masuda). I can't wait to see it! (And as soon as I see it I'll be sure to share it here with all of you!)
The first chapter of DISTURB NOT THE DEAD actually appears at the end of THE DARKNESS KNOWS and opens on Vivian lackadaisically decorating the Christmas tree with her younger brother, Everett. Check there for a teaser of what's in store for Vivian (and Charlie and Graham and everyone else)… and here's the first paragraph of the book's synopsis. (To share any more of it would give the story away, and I wouldn't want to do that!) 
Rising radio star, VIVIAN WITCHELL, finds an envelope of cash and a threatening note in her dead father's desk during the family Christmas party. Arthur Witchell, once a prominent Chicago attorney, has been dead for almost eight years. But something tells Vivian there's something to this discovery and more to her father than she'd thought possible – especially when the money and the note disappear from the locked desk drawer. Someone had been threatening her father's life shortly before he died, and someone wants to stop Vivian from finding out about that threat now.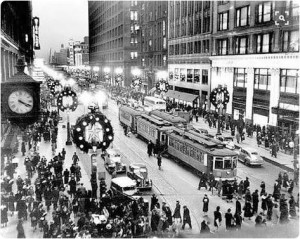 You can follow my Pinterest board for DISTURB NOT THE DEAD if you'd like a little peak into the inspiration behind the story including 30s fashions, vintage Chicago photos, and popular music of the period. It was so fun "visiting" Chicago at Christmas in 1938. I also have a relatively new Instagram account where I've started sharing ephemera from my (alarming large) collection of vintage magazines.