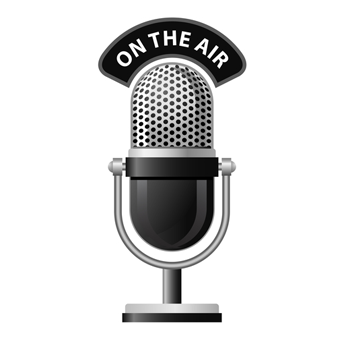 My mom watched all the CBS soaps while I was growing up – Young & The Restless, Bold & The Beautiful, As the World Turns, and Guiding Light. (I think Search for Tomorrow was also in the lineup briefly.) That meant I watched them all too. Don't get me started on Ridge and Brooke or Victor and Nikki…
Like most television genres, soaps actually got their start on the radio in the early 1930s. Florence Gill- Davison, the daytime drama grand dame that puts Vivian and Frances into a tizzy in The Darkness Knows, was based on a combination of real soap grand dames Irna Phillips and Anne Hummert.
Love & Glory, the soap in The Darkness Knows, is an amalgamation of all radio soaps I've ever heard, but I think this episode of "Against the Storm" from 1940 really nails what I was after – from the heavy organ throughout to the Ivory Flakes commercial (and contest to win a Pontiac!).
Daytime dramas* were usually about 15 minutes long including sponsor spiels. The overtaxed writers, writing multiple shows a week, could stretch out a scene for days or even weeks. That way a woman listening could miss a day or two and jump right back in without becoming hopelessly lost in the plot. (Something that's been carried over to present day soaps.) I think you'll get a taste of that when you listen to this episode.  I don't mean to spoil it, but despite the title of the episode (Pascal Tyler rescues Lucretia), nothing much happens except a man talking soothingly to a horse.
*The term "soap opera" began being used in 1939 because of the heavy soap company endorsements on these programs.