This contest is now closed. Congrats to the winner, Karen O.!
***
HOMICIDE FOR THE HOLIDAYS (Viv and Charlie Mystery #2) comes out in about six weeks (October 10, 2017 to be exact), so I'm giving away a fabulous, Christmasy themed old time radio prize!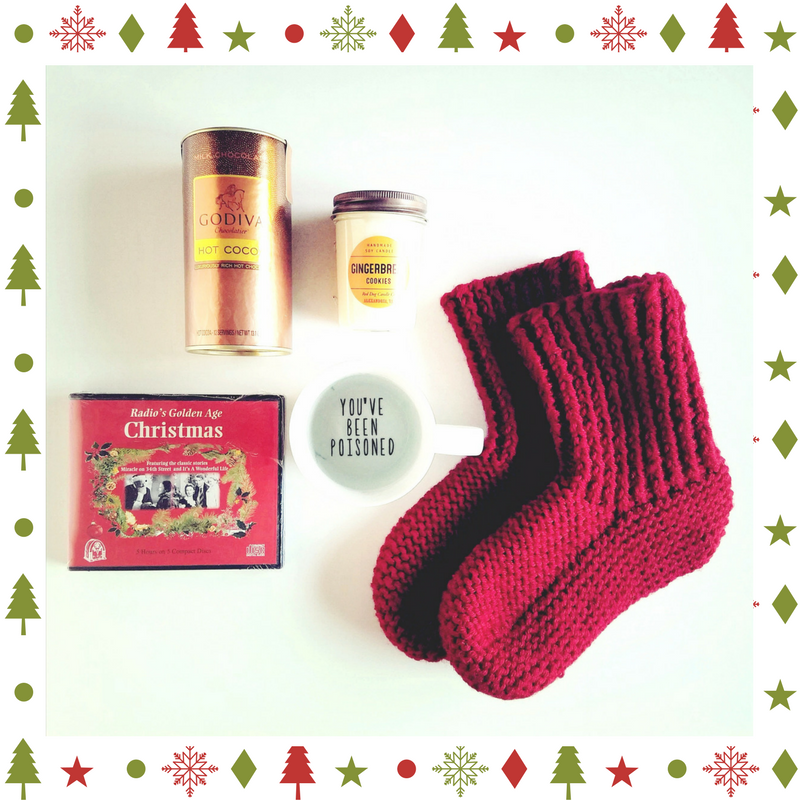 What could you win?
RADIO'S GOLDEN AGE CHRISTMAS
(5 Hours on 5 CDs) The Holiday Season was a very special time during radio's Golden Age. Here is a wide assortment of programming during those times featuring two radio adaptations of the best loved Christmas films. It's A Wonderful Life: Lux Radio Theatre's adaptation of the classic 1946 film with Jimmy Stewart and Donna Reed re-creating their screen roles. Miracle on 34th Street: Lux Radio Theatre presents the radio version of the 1947 film about Macy's Santa Claus with Edmund Gwenn re-creating his movie role as Kris Kringle. The Red Skelton Christmas Show of 1951: Features Red as many of his characters during the Christmas Season. The Jimmy Durante Show of 1947: with Jimmy as Santa Claus and guest Margaret O'Brien on Santa's rounds for the night. And an assortment of holiday skits, music and stories featuring Al Jolson, Bob Hope, Boris Karloff, Charlie McCarthy, Gary Cooper, Hopalong Cassidy, Orson Welles, Spencer Tracy, Bing Crosby, Dixie Lee and Family.
"YOU'VE BEEN POISONED" mug
Godiva Milk Chocolate Cocoa Mix (Does not contain poison… ;))
Cozy Wool Slippers hand knit by yours truly (mostly while watching Hallmark mystery movies and bingeing American Ripper)
Gingerbread Scented Candle from Red Dog Candle Co.
How can you enter?
Email the receipt or picture of the receipt proving you pre-ordered HOMICIDE FOR THE HOLIDAYS (paperback or ebook) to contact@cherylhonigford.com with the subject "HFTH Giveaway". I'll randomly pick one winner on October 10, 2017.
Where can you pre-order?
Indie Booksellers
Amazon
Barnes & Noble
Target
Walmart
Kobo
Books-A- Million
Anywhere books are sold (including on-line booksellers in other countries)!