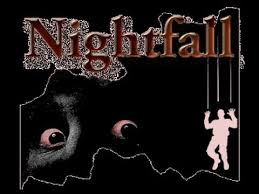 Here's another entry that's radio drama but not really "old time". This spooky tale is from a 1980s Canadian series called Nightfall.
There are so many chilling episodes of this series, but this week I've chosen "The Porch Light" about a couple newly moved into a remote farm house. They're stranded by a heavy snowfall when a mysterious visitor comes to call.
*Last week's horror share was Three Skeleton Key.